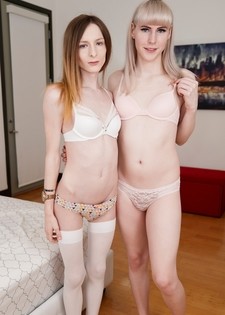 Another week, another storming girl on girl showstopper from TGirls.Porn and Mr Radius Dark! Ally Sparkles & Lianna Lawson are both big hitters and seasoned pros here on the home of the hottest and they need little introduction - so without further ado, head on over to the update area and immerse yourself in this XXX treat....
14th Jan 2020
28:35 HD Video
& 184 Photos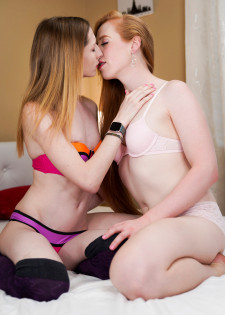 Your Tuesday fix of girl on girl showtime is here! This week, it's another premiere pairing by Radius Dark as cutie pie Ally Sparkles and redhead favorite Shiri Allwood get hella nasty in the sheets. Kick back, zip down and enjoy........
1st Oct 2019
26:18 HD Video
& 183 Photos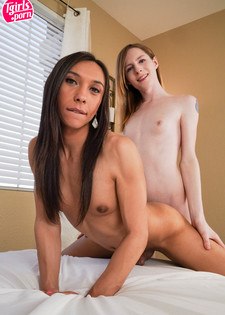 HUBBA HUBBA HUBBA! More ball draining all-girl action served up by Radius Dark today as horny TS duo Ally Sparkles and Tera Firma cozy up and tap some ass! You guessed it, it's update time on TGirls.Porn!!
2nd Apr 2019
31:28 HD Video
& 176 Photos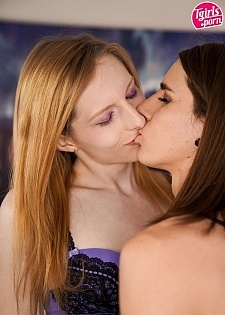 It's Tuesday which can mean only one thing....it's update time on the home of the hottest transgirls in nut-busting XXX action! This week it's rampant GroobyGirls Ally Sparkles and Jenny Crystal getting balls deep and personal and making this magic happen. Take it away ladies.....
1st May 2018
28:55 HD Video
& 181 Photos
Some pure TS on TS fire in store for our beloved members this week as we unleash yet another killer combination set to make an almighty splash. Radius girls Ally Sparkles and Camila Dolly shot into the limelight with stunning GroobyGirls solo appearances, the former picking up our model of the month award for February. Today, they lead us to the sheets in a double hardcore debut scene. Unmissable!
6th Feb 2018
28:20 HD Video
& 240 Photos