177 photos | 35:39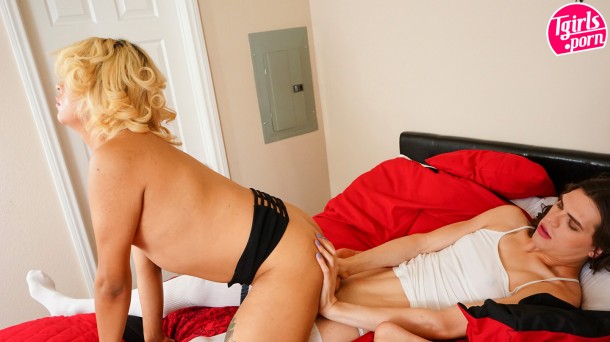 UPDATE TIME on the world's fastest growing TS erotica site and what a colossal scene we have in store for you this week! Former
Femout
girl Brooklyn Roberts is a 23-year old up and cummer with a dirty mind a HUGE piece of action between her legs that is the talk of the town right now and Latin blonde bombshell Beth Bell just can't seem to get enough cock at the moment having blown us sideways with a series of epic hardcores on

Added 2nd Aug 2016

215 photos | 17:38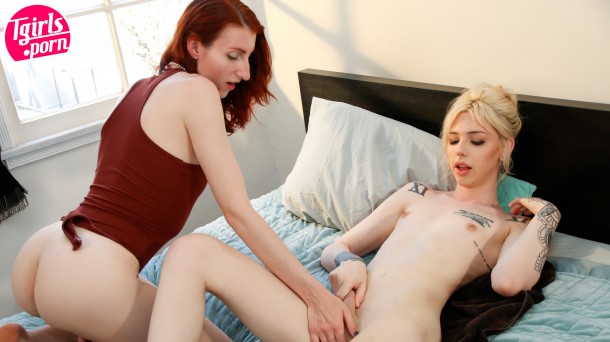 Whilst shooting some explosive new shit for the ground-breaking
GroobyVR
, rampant roommates Annabelle & Jelena asked us if we'd be down to feature them in all-girl XXX scene. Of course our answer was "hell yes" and of course the obvious place to showcase such a mouth-watering production was right here on our beloved TGirls.Porn.....Enjoy!

Added 30th May 2017

223 photos | 31:38
Showtime on the home of all things TGirl and Porn and its hung hotties Jenny Crystal and Lianna Lawson making it all happen as we soak up yet another popping production from Radius Dark. Two rampant sweethearts, one killer 4K flick - kick back and watch the magic happen right here on the nets' premiere TS on TS site.......

Added 13th Feb 2018

186 photos | 26:10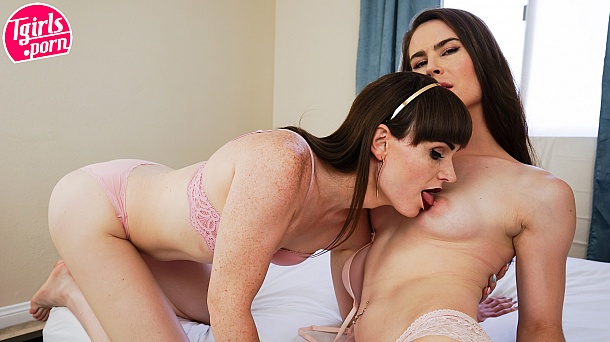 We don't fuck around here on TGirls.Porn and since our launch in late 2015 we've brought you some of the most lethal combinations of the planets' finest transgirls in blistering XXX action - today, our quest for the best continues in fine form with a glittering scene ft. two of the industries hottest products: Chanel Noir & Natalie Mars get downright dirty for the Grooby lenses....enough said!

Added 8th Aug 2017

193 photos | 22:39
Two budding cuties fairly new to the industry but with big futures ahead of them, intertwine for this week's nut-busting fuck scene from Omar Wax. Eva Joi and Nyxi Leon are dropping their panties and making magic, over in the update area now!

Added 12th Feb 2019

228 photos | 24:27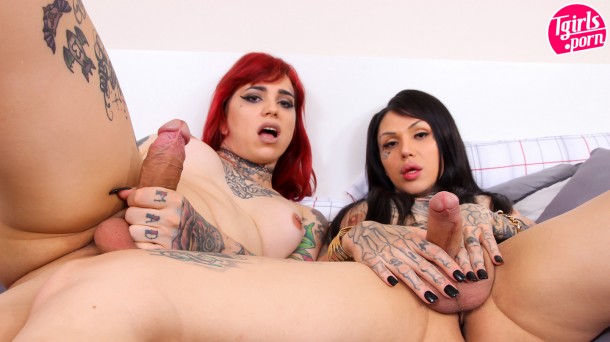 Tattooed Duo Britney Boykins & Trixxy Von Tease are turning up the heat to 11 in this week's EXPLOSIVE all-girl scene from the hottest up and cumming site on the web TGirls.Porn! Captured with finesse my Mr. Omar Wax Trixxy gets balls deep up Britney's tight and inviting little fuck hole in a searing XXX not to be missed.

Added 31st May 2016