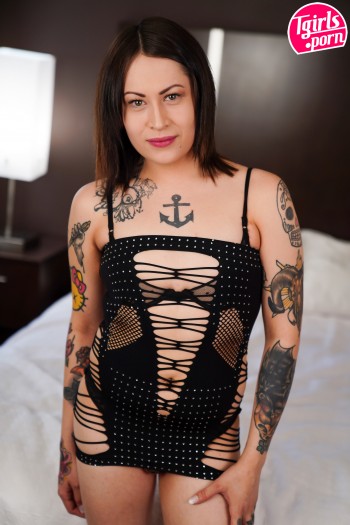 Camila Dolly
Birthday: 18th April
Location: Denver, CO

TS Camila Dolly is 5'3", but she has a very large cock that she can top with. She mainly likes guys, but if she's having a good time, she will even get with a "girl or another t-girl."

She's fully versatile. I asked her what she thought her best feature is and she says, the entire package. True. She's tiny, beautiful, has a nice butt, amazing legs, cute feet, and a great personality.

She loves to be fucked hard and manhandled. Pick her up, toss her around. Just have a great time with her. She's also in to dominating men.