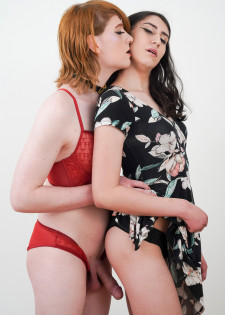 Holidays are coming and this week on TGirls.Porn we have a special hardcore exclusive for you, featuring two of our favorite 2020 stars: Eden Rose and Erica Cherry! We just can't wait to see what these two hotties have for us in this smashing update produced by Radius Dark! Watch what happens when Eden unwraps a holiday present Erica gave her!
15th Dec 2020
27:12 HD Video
& 198 Photos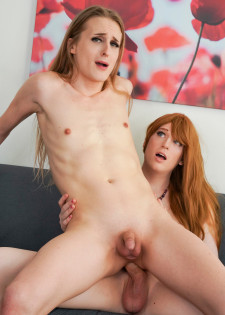 This week on TGirls.Porn two of our favorite girls meet for a smoking hot hardcore exclusive produced by Radius Dark! Yes, Erica Cherry and Rachel Nova together, horny and ready for some exciting love making! What a hot pairing! Rachel can't wait to have a taste of Erica's big hard cock and Erica can't wait to pound Rachel's tight ass hard! Watch them enjoying every second this scene!
8th Sep 2020
37:25 HD Video
& 222 Photos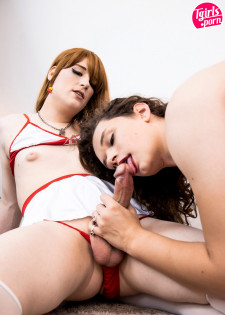 'During 'The Great Pause' of 2020, during the Covid pandemic we asked performers to shoot content of themselves, or persons they were living with. This way we could not only get great new content while keeping safety in mind, as well as get some income to models stuck without work - but also get an insight into what they liked to produce and how they wanted to present their look. While some of the content is not the quality of our larger productions, everything has been shot on a minimum of 4k and we believe this glimpse into models working from home is both exciting and enlightening. We hope you enjoy' As stated above, this week's TGirls.Porn update is a bit different than usual: self-produced and starring two of our favorite girls, Erica Cherry and Nicole Knight in some smoking hot oral action! Watch these two hotties having a lot of fun together!
28th Apr 2020
25:03 HD Video
& 109 Photos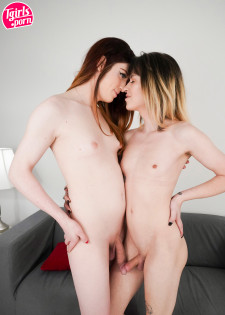 You are going to love this week's TGirls.Porn update! Two super sexy starlets and two of the hottest models at the moment, Erica Cherry and Robin Banks, team up for a smashing girl on girl action produced by Radius Dark! This was Erica's first time topping for Grooby and Robin was a bit anxious about taking Erica's big cock, but she loved every inch of it! Enjoy watching these two hotties making love and having a lot of fun!
10th Mar 2020
24:20 HD Video
& 170 Photos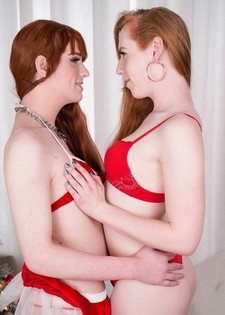 REDHEADS! What's better than a sexy redhead transgirl? TWO sexy redhead transgirls unwrapping each other under the Christmas tree in a festive TGirls.Porn special, that's what! Yep, we are well and truly underway with the seasonal givings with this one; Erica Cherry & Shiri Allwood fucking like horny little elves right here, right now on the world's premiere TS on TS erotica site. Merry Fucking Christmas!!
17th Dec 2019
34:15 HD Video
& 214 Photos