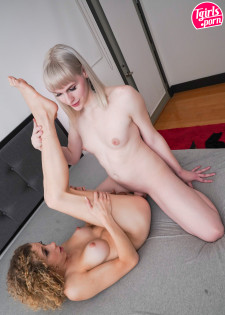 A fantastic update this week on TGirls.Porn! Two of our all time favorites return to meet in a smashing hardcore produced by Radius Dark: Lianna Lawson and Lily Demure are both back on TGirls.Porn after a while and we just can't wait to see them in action! Watch these two amazing girls making love in today's sizzling girl on girl HC exclusive!
26th Jan 2021
27:39 HD Video
& 159 Photos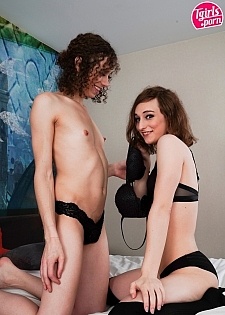 Oh my, looks like someone dropped a cute bomb in here! ADORABLE duo Demi The Human & Lily Demure are two friends with serious benefits, bringing the heat and rocking your world in a smouldering fuck scene brought to us by Grooby maestro Radius Dark. They don't get much better than this.....strap in!
22nd May 2018
26:55 HD Video
& 197 Photos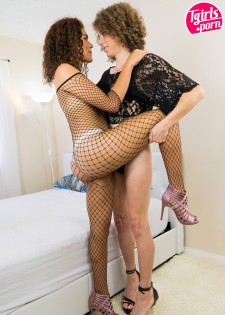 TWO stupidly cute and rampantly horny firecrackers lock lips and thrust hips in yet another TGirls.Porn production set to get hearts racing. Teen hearthrob Alisia Rae and petite sweetheart Lily Demure have both enjoyed their big leap into the Grooby Girls spotlight in 2017 and when Radius suggested we hook them up for some balls deep TS playtime we just knew we were onto a winner. Enjoy the show....
26th Sep 2017
41:39 HD Video
& 251 Photos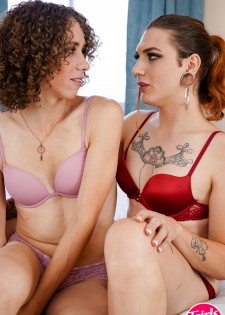 Another molten hot all-girl fuck scene well and truly knocked outta the park for this week's update as we proudly unveil TS 'it' girls Cassidy Quinn and Lily Demure in sensational hardcore action. Yet another unmissable production from sharp shooter Radius Dark guaranteed to get you salivating. Strap in...
22nd Aug 2017
26:16 HD Video
& 196 Photos