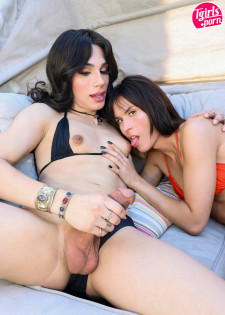 This week's TGirls.Porn update is really a special one! Produced by Buddy Wood, it features one of our favorites, super cute Robin Banks, in her TGirls.Porn comeback and the amazing Ariel Demure, in her very first TGirls.Porn feature! What an amazing pairing! The girls are horny as hell and ready for some hot hardcore fun by the pool! Watch them making love and enjoying every moment of it in this week's smashing girl on girl hardcore exclusive!
10th Nov 2020
25:30 HD Video
& 188 Photos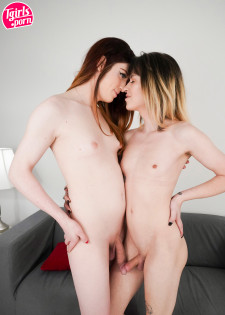 You are going to love this week's TGirls.Porn update! Two super sexy starlets and two of the hottest models at the moment, Erica Cherry and Robin Banks, team up for a smashing girl on girl action produced by Radius Dark! This was Erica's first time topping for Grooby and Robin was a bit anxious about taking Erica's big cock, but she loved every inch of it! Enjoy watching these two hotties making love and having a lot of fun!
10th Mar 2020
24:20 HD Video
& 170 Photos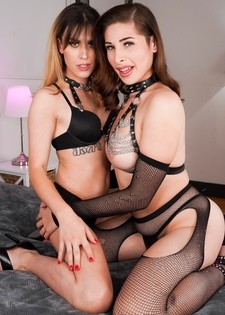 Two of the industry's finest top the bill in your Tuesday fix of girl on girl escapades - as Florida temptress Robin Banks succumbs to the domineering desires of LA femme fatale Alexa Scout. What a fucking pairing!
12th Nov 2019
40:12 HD Video
& 195 Photos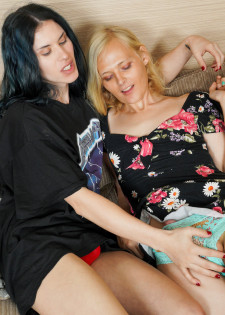 We're venturing south to the Sunshine State for this week's XXX shenanigans as Grooby starlets Robin Banks and Sofia Bun partake in a lip smacking girl on girl fuck scene! Two gorgeous young firecrackers who just couldn't keep their hands off each other from the word "action" - and well into the evening afterwards so we are told ;) You don't wanna miss this one; it's update time on TGirls.Porn!
7th May 2019
27:21 HD Video
& 193 Photos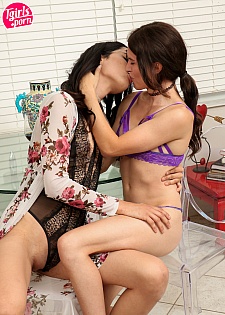 Oh my! Here's one we've been just itching to get out to our beloved members; Mia Bellamy & Robin Banks - are two gorgeous young starlets propelled into the AV limelight with their phenomenal recent intro sets on GroobyGirls. When Jack Flash approached us with the idea of featuring them together here on TGirls.Porn, our immediate response was "hell yes!" and boy, we certainly weren't disappointed with the results. It's showtime.....
29th May 2018
29:25 HD Video
& 211 Photos